Haptic

Haptic technology has made it possible to investigate how the human sense of touch works by allowing the creation of carefully controlled haptic virtual objects.
Haptic.ro promote the newest app, technology and products from IoT, VR and IT fields.
You've probably experienced haptic in many of the consumer devices that you use every day. Publishing articles and making reviews. Haptic tools are used in a variety of educational settings, both to teach concepts and to train students in specific techniques.
"WE LIVE IN THE IDEA AGE WHERE COMPANIES AND INDIVIDUALS SUCCEED OR GOES DOWN DUE TO THEIR IDEA"
Visit www.haptic.ro find out more!
Brec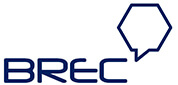 Nanomaterials