GOLD SPONSOR
PPC Renewables S.A.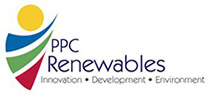 PPC Renewables SA (PPCR), is a wholly-owned subsidiary of the Public Power Corporation SA, Greece's largest power generation company. The company encompasses a huge know-how on the field of renewables with experience in demo projects dating back to the early 80s, when the Department of Alternative Energy Forms was founded by the parent company PPC.
In 2006, PPCR inherited all Renewable Energy Source (RES) related activities (wind, small hydroelectric, solar and geothermal) from PPC, including all its technological innovation, know-how and expertise in the field of power generation.
The company owns 20 Wind Farms, 17 Small Hydro and 28 Photovoltaic Power Plants with a total installed capacity of 153 MW.
Today, the company generates revenues of the order of 30 m€ (15.4€ from wind, 14.4 m€ from small hydro and 0.7 m€ from PV power plants for 2016). The company is involved in all RES-related projects, currently realizing an ambitious expansion plan with new and repowering wind projects as well as Geothermal, Biomass and hybrid power plants in the pipeline. PPC Renewables generates electricity with no adverse impact on the environment with an overall pipeline of projects in different stages of development amounting more than 320 MW.
Over the last decade, the company was able to move at a rapid pace via flexible actions and compete directly with private producers, also forming joint ventures with private contractors and producers and gaining investment subsidies. Currently, PPCR employs 75 members of staff comprising a mixture of experienced personnel and highly skilled new engineers and scientists.
PPC Renewables is environmentally friendly and fully aligned with ecological standards, fulfilling all legal and ethical obligations for the protection and preservation of the natural environment. Simultaneously, the company contributes to the country's economic growth through projects that improve the quality of life of local communities, all over Greece. Some of these endeavors, such as the Ikaria Hybrid Energy Project, place the company and the country at the forefront of innovation at a European level.
Visit www.ppcr.gr find out more!
---
SPONSORS
American Elements

American Elements is the world's largest materials science company with a catalogue of 12,000+ products including high purity chemicals and metals, semiconductors, nanoparticles and isotopes for high technologies such as battery & hydrogen storage, solar energy and automotive/aerospace. The company has manufacturing and research facilities in the U.S., Mexico, Europe and China.
Visit www.americanelements.com find out more!
Controla S.A. Advanced Technology Equipment

CONTROLA S.A. was established in 1981 in Thessaloniki. Company's main target was to manufacture cabinets and special rooms with controlled environment and besides to supply advanced technology equipment, laboratory equipment, chemicals, reagents etc. After a very successful period in Northern Greece was decided to cover also Southern Greece establishing the first subsidiary in Athens in April 1987.The same year the company expands its business outside off Greek territory by creating a company in Germany.
Visit www.controla.gr find out more!
Delta Function - Moustakas

Kanidis Athanasios & Co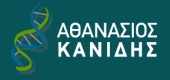 KANIDIS ATHANASIOS & Co is a ten years old company which serves as a distributor of laboratory products addressed to immunology, molecular biology and pathology labs. It is based in Thessaloniki (Greece's second largest city), and has a subsidiary in Greece's capital city, Athens, covering the whole country.
Visit www.kanidis.gr find out more!
Laborscience S.A.

LaborScience S.A. was established in July 2003 in Athens by Panos Ekonomou and Spyros Xagoraris. Mr. Ekonomou has over 14 years of experience in Laboratory Equipment sales and marketing in Greece and Mr. Xagoraris has over 25 years of experience in Optical Microscopy sales and servicing in Germany and Greece.The primary mission of LaborScience S.A. is to supply the complete instrumentation and application customer solution, quality and reliable research equipment to the Universities, Private and Public Institutes, GovernmentalInstitutions and in the Industry, both in the Life Science, Biotechnology, Biomedical Market and in Material Science Applications, and to provide prompt technical support service for the equipment supplied.
The future plans of LaborScience S.A. is to become a brand name, to acquire it's market share in all the fields of activities and to expand in new fields of scientific and laboratory instrumentation. The foundation of an independent research laboratory for demonstration and working with the instruments which will be able to provide complete application solutions for the customer, is regarded a must.
Visit www.laborscience.gr find out more!
Life Science Chemilab S.A.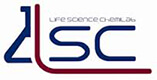 Life Science Chemilab S.A. (LSC) is a dynamic trade company in the laboratory and medical field, serving successfully the greek market since 2009. The company, member of Pascal Strouza Group, is based in Athens and has a subsidiary in Thessaloniki. As the sole authorized distributor in Greece of Sigma Aldrich and other well known brands, like Eppendorf and Pyrex, LSC plays a leading role in the laboratory consumables area, supplying its wide customer base with chemicals, reagents, kits, filters, glassware, plasticware and equipment.
Visit www.lsc.gr find out more!
NT-MDT

NT-MDT enjoys a 20-year history in instrumentation created specifically for nanotechnology research, leading the field in originality, quality, and high tech development.
We strive for next-generation SPM technology, whether it be in pure modularity that allows a university or industrial lab to start with a cost-effective core product and build to a grand, multi-user research center or the ultimate amalgamation of SPM with related technologies that has resulted in ultramicrotomy for nanotomography and spectroscopy-based instruments that meld the world of imaging with the world of chemical analysis. We believe passionately in pushing the envelope for rapid innovation while still delivering superb customer service.
NT-MDT offers expert service and applications development through more than 20 representative offices and distributor centers around the globe. There are two key branch offices opened in Holland and Ireland. In the past five years, our installed base has grown to over 2000 instruments, promoting growth of both lab and research programs world-wide.
Visit www.ntmdt.com to find out more!
Organic Electronics Technologies P.C. (OET)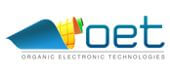 Organic Electronic Technologies P.C. (ÏÅÔ) operates in the rapidly growing field of Organic and Printed Electronics (OEs). OET holds many years of experience in organic and inorganic materials and thin film technologies as a spin-out of the Lab for Thin Films-Nanosystems & Nanometrology (LTFN) of the Aristotle University of Thessaloniki.
OET focuses on the development of Process Technologies (Roll-to-Roll, Vacuum deposition, Laser systems) and In-line Monitoring & Quality Control tools for the manufacturing of OEs. OET's expertise includes the design, development, optimization, and quality control of materials and processes for the production of Flexible Organic Photovoltaics (OPVs) and other OE devices such as Bioelectronics. OET owns IPs on the tools for the in-situ and in-line monitoring of functional thin films, devices and processes and offers integrated solutions for the production of OEs.
OET is a member of the Hellenic Organic & Printed Electronics – Industry Cluster (HOPE-I) and the Hellenic Organic & Printed Electronics Association (HOPE-A).
Visit www.oe-technologies.com to find out more!
PICS4ALL

PICs4All (Photonic Integrated Circuits Accessible to Everyone) is a Coordination and Support Action from the EU H2020 ICT programme whose purpose is to bring closer to you the Photonic Integrated Circuits (PICs) technology assisting you to get access to advanced fabrication facilities for PICs.
PICs4All aims at low-cost development of ASPICs (Application Specific PIC) using the generic foundry model, and rapid prototyping via industrial Multi-Project Wafer runs. To this end, PICs4All brings together the PIC-value chain of Europe's key players in the field of photonic integration, including manufacturing and packaging partners, photonic CAD software partners, R&D labs and Photonic IC design houses.
PICs4All has set up an European Network of experts in photonics constituted by 9 Application Support Centres (ASC) distributed around Europe whose main task is to stimulate the development of novel applications based on Photonic ICs for various application fields, enhance cooperation between universities, clusters, industry, and research centres, and the most important, to enable access to the PIC technology.
Visit pics4all.jeppix.eu to find out more!
Thermansys

VAXON Biotech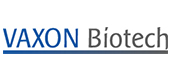 VECTOR Technologies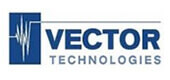 DELL - LEXMARK - DOT COM - UNIQUE



---
MEDIA PARTNERS
ERT3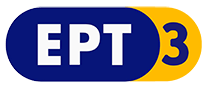 NANONET